Malcolm Grissom
CAREER COACH • KEYNOTE SPEAKER • YOUTH SPEAKER • WRITER
Aloha Storytelling and Coaching's purpose is to promote the importance of storytelling and humor in every aspect of life. As a Coach, Speaker, Storyteller, and Comedian, Malcolm, CEO, and founder of Aloha Storytelling and Coaching, is dedicated to inspiring, entertaining, educating, and bringing out the best in others.
After a twenty-year career with California's Employment Development Department, Malcolm's coaching focuses on assisting students in beginning successful careers. Since 2012, America's economy has been a gig economy. Not only has the past ten years shown an incline of contracting jobs for companies like Uber, Amazon, and Lyft, but the job life expectancy has greatly decreased. For example, in 2019, the average employee in San Francisco held their job for one -three years.
Most employees joining the workforce today will probably have to alter their career paths more than once. With his expertise in career building and reinvention, Malcolm can help students start their work life on the best foot possible. Once they have started on a career path, he can provide the tools they'll need to successfully navigate the ever-changing workforce.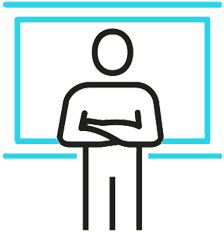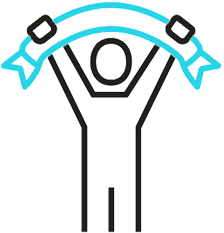 Malcolm is featured in The Game Changer Book Series
The sixth volume in a popular series, The Game Changer, by Iman Aghay, features twenty inspirational, first-person stories by people who changed their lives and those of others. They are entrepreneurs, life coaches, and public speakers. They tell direct stories of how they had faced and overcome adversity. They then share how you can do the same. Advice you can apply fills every personal essay in this collection. Reading this book is like attending a convention to hear inspirational speakers.

I am learning to incorporate humor in my presentations and teachings, as well as gaining confidene. This has been a great learning experience, Malcolm is a great teacher, he's a great listner, and allows you to direct your learning based on your needs. If you are looking to learn how to add humor to your work and to build confidnece in your presentations this is the program is for you!
– Alicia R

Where there's laughter, There's Malcolm.. To steal another line from this comedian is just a privilege to work with. If it's not LIVE On Air, it's Live on stage!.. Malcolm seems to find his groove no matter what he does.
– Paul B

Through some networking I had the chance to meet with Malcolm to casually chat initially about career guidance for someone who has a lot of interests but is unsure about career paths. In an hour Malcolm was able to give me more helpful advice that was actionable than any professional advice I had been seeking over the last few months. I've gotten great words of wisdom from plenty of professionals that I look up to but none of that advice really gave me any direction or actionable tools to help me figure out and overcome my struggles in the professional world. Malcolm was able to pin point the issues quickly, gave me some homework and BOOM I instantly felt like I had a better grip on what I needed to do to be successful. For any young adults with career questions, I would highly recommend coming to talk to Malcolm!
– Kali G

Through his kindness, compassion, and wonderful sense of humor, Malcolm helped me gain the confidence to expand my business. He has helped me find my way to approach potential new clients and ask existing clients for referrals. This has helped me not just with my businesses, but with my personal life as well. I strongly recommend Malcolm for anyone looking to move forward in any aspect of their life.
– Rita Sinasohn-Pharr

Malcolm is amazing at creating a fun environment for learning. The seminar I attended was incredibly engaging and interactive. I still remember all the key insights and it helped me considerably build my brand online and market my talents well. He is a down to earth and at the same time very energizing speaker.
– Bill T
Download my Free Gift!
Please enjoy these three valuable templates that will help you in your future Story Telling.